Time takes its toll on the face, and there's no denying that with age comes loose skin. Couple that with stubborn pockets of fat, skin texture changes, and those once sharp contours may now appear saggy and poorly defined. Morpheus8 Face can fix this.
One way to firm the face is with a treatment that tightens the skin while addressing excess fat. However, today's patients want a lot of bang for their buck and look to solutions that correct multiple issues at once. And that's where radiofrequency microneedling treatments, like Morpheus8, come in.

WHAT IS MORPHEUS8 FOR YOUR FACE?
Morpheus8 is a next-level RF microneedling treatment that can address various age and skin concerns on your face.
This groundbreaking treatment pairs next-level technology with precise energy delivery to tighten loose skin on the face and body. RF microneedling creates controlled micro-injuries within the skin to produce new collagen and improve texture and tone. The combination of microneedling with radiofrequency allows energy to be delivered deep to the dermis at the optimal temperature for collagen stimulation. As the body begins to heal from the injury, the skin in the treated area becomes thicker, firmer, and more youthful-looking.
The procedure uses tiny gold-plated needles that quickly and safely pierce the skin to create microchannels. These microchannels allow the radiofrequency energy to be delivered deep within the skin to reach the dermal layers. As a result, the procedure creates smoother, better-contoured skin that's firmer and more youthful-looking.
HOW DOES MORPHEUS8 WORK ON THE FACE?
Collagen is the cornerstone of plump, healthy skin. But as we age, the body makes less collagen each year. Plus, environmental factors, like the sun, free radicals, and smoking can break down existing collagen leaving the skin.
Morpheus8 uses a combination of radiofrequency and microneedling to reduce fat, stimulate collagen, and tighten the skin. The non-surgical tightening solution is FDA cleared to deliver energy at its treatment depth, allowing it to treat deeper than other procedures. In addition, it creates new collagen within the skin, which also helps to increase the body's natural collagen storage. New, fresh collagen means the skin appears tighter and more lifted.
In addition to creating new collagen for firmer skin, Morpheus8 also treats more stubborn spots like the jawline and neck. The treatment is FDA approved as a subdermal adipose remodeling device and can improve areas where small pockets of fat live, like the lower face.
This bipolar fractional tissue treatment stimulates collagen production in the dermis while also treating fat (in certain areas) by emitting heat to remodel collagen on the face and body. The needles on the Morpheus8 device can go up to 8 millimeters deep within the skin for greater penetration. But not all areas need this exact depth (the body can handle more than the face), which is why the needles are of varying depths. There are also four fractional tips with different microneedle configurations: Prime with 12 pins; Resurfacing with 24 pins; Morpheus8 with 24 pins; and Body with 40 pins. Your practitioner will select the appropriate tip depending on the treatment area.
Using Morpheus8 after other cosmetic procedures can improve and prolong the results.
Morpheus8 works for all skin types, skin tones, and ages.
Younger patients like the treatment for improving acne scars and skin texture, while older patients see more of a tightening effect on the face, neck, and jawline.
Unlike some lasers, which are not compatible with darker and melanated skin tones due to the risk of hyperpigmentation, Morpheus8 is a 'colorblind' treatment. Therefore, it is suitable for all skin tones without worrying about discoloration or additional pigment. Plus, since only the needle tips emit radiofrequency energy, the top layer of skin is not heated up, which lessens the formation of pigmentation.
While the procedure is safer for darker skin, it's always best to schedule a complete consultation first to ensure Morpehus8 is suitable for your specific concerns. The main benefit of Morpheus8 is its skin tightening and firming effect. It also can get rid of fatty pockets on the lower face and throughout the body. Morpheus8 offers a multitude of skin-friendly benefits, including:
Firming and tightening of the skin
Lifting
Skin retexturizing
Collagen synthesis
Fat loss
Smooth out fine lines and wrinkles.
Reduce acne scars
Morpheus8 is an excellent treatment if you are looking to address:
Lax skin
Fine lines and wrinkles
Acne scars
Enlarged pores
Hyperpigmentation
The nice thing about the Morpheus8 treatment is that it features a burst mode of RF energy to automatically deliver the energy at different depths during a single cycle. This allows the treatment to address all three skin levels in millisecond intervals for a shorter treatment time and better uniformity. It also helps decrease the potential for skin injuries and enables full-body fractional procedures to be customized.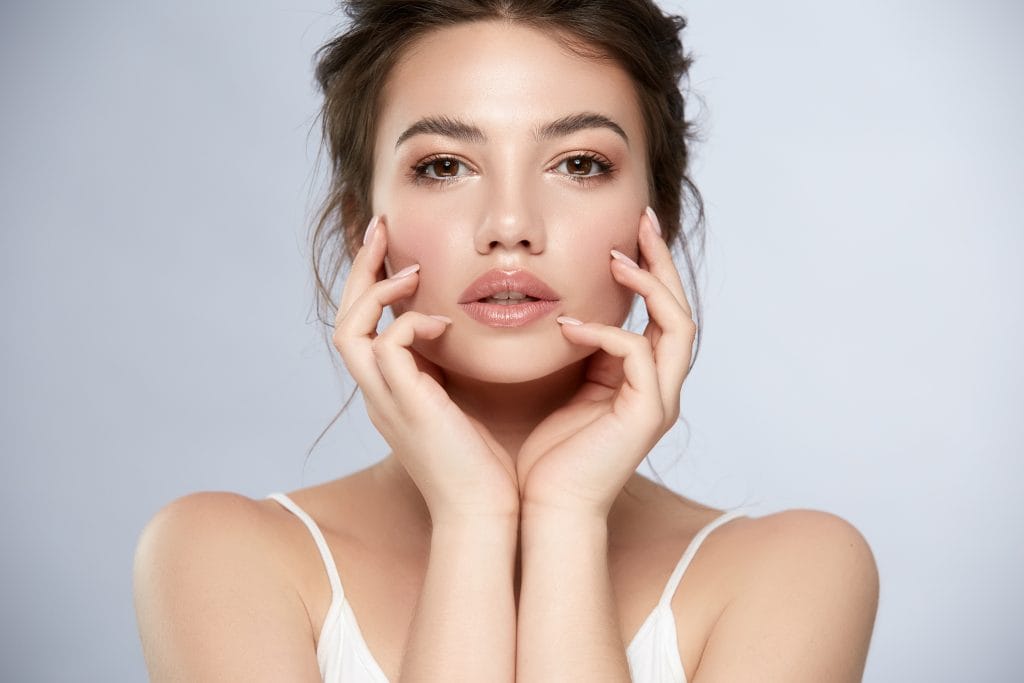 WHAT IS THE COST OF MORPHEUS 8?
A Morpheus8 treatment varies in cost from provider to provider, and those in large cities often charge more.
In addition, the treatment area and the number of sessions needed to obtain your desired results will also influence the overall cost.
To determine the cost of your Morpheus8 treatment, call our office to schedule a consultation where we will put a custom program together to correct your current skin concerns.
The treatment delivers energy deeper than your standard RF treatment, so numbing cream is recommended to make the procedure more comfortable. You will receive topical numbing cream, an injection of a nerve blocker, and ProNox, which will numb the treatment area so that you don't feel anything during the procedure.
Are there any side effects?
Most patients don't experience any significant side effects. However, minor pustules and breakouts can occur post-treatment due to the deep energy level delivered and are normal. Some patients also experience post-treatment breakouts since heavy post-treatment ointments and occlusive creams are often recommended.
How should I take care of my skin afterward?
There's no 'downtime' with Morpheus8, but you must follow a specific skincare protocol. Directly after the treatment, the skin will be red with tiny red marks. Then, the skin will have pinpoint bleeding spots for the next few days, which typically resolve independently. At most, the skin will look like it has a bad sunburn.
Wash only with a gentle cleanser and avoid all exfoliators until you're given the green light to use them again. You'll also want to use an essential moisturizer or a healing ointment for about one week. In addition, the daily use of broad-spectrum sunscreen is vital to protect your skin from the sun. You'll also want to avoid wearing makeup for the first few days.
When will I see the results?
It's important to know that the results from Morpheu8 are not instant and take time to show. So while you may notice an initial glow after the treatment, it can take at least three months to see the total result.
How many treatments will I need?
Each patient is different; of course, depending on the area you are treating will determine how many treatments you need. However, most patients require about three treatments spaced six weeks apart.

Download our exclusive Charette Cosmetics Acne Ultimate Guide and learn more about our Charette Skin products & Charette Cosmetics treatments formulated specifically for acne

GET STARTED WITH
CHARETTE COSMETICS
If you're ready to rejuvenate your skin and make it tighter and more youthful, now is the time to book a consultation with Charette Cosmetics. A one-on-one consultation with our experienced aestheticians will determine the best Morpheus8 treatment for you. We can also customize a package specific to your skincare needs so that you can obtain the best results possible.
Fill out the form to schedule a consultation or click the button below to book your appointment today!
We are here to help, feel free to contact us!